MyCorona Premier Listing


Powerstride Battery is a global distributor of battery and battery-related products including automotive batteries, commercial batteries, industrial batteries, motorcycle batteries, ATV batteries, marine batteries, telecommunications batteries, and high technology batteries.

Since 1926, we've demonstrated our ability to deliver quality battery products at competitive prices, all backed by exceptional customer service.

Powerstride Battery offers only the finest Batteries, Battery Chargers, Battery Test Equipment, and Accessories from the industry's leading Manufacturers.
Corporate Headquarters and Store In Corona!
Map www.powerstridebattery.com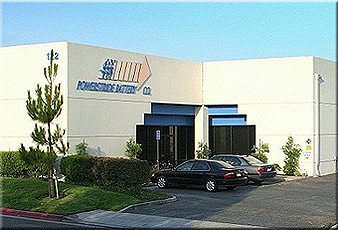 Powerstride Battery Corona offers a complete selection of:

Car Batteries
Forklift Battery Sales & Service
Battery Chargers & Accessories
Battery Watering Kits
Riding Lawn Mower Batteries
Custom Cables While You Wait!
Motorcycle Batteries
Sealed Lead Acid Batteries
Solar Batteries
Powerstride Battery Corona provides:
FREE Installation on most cars
FREE CHECK & CHARGE
WE BUY JUNK BATTERIES
If you need help determining which battery is right for you, 
CALL US at 951-273-2200.

Since 1926, Powerstride Battery has demonstrated our ability to deliver quality products at competitive prices, all backed by exceptional customer service. And we remain committed to our customers by providing the best possible online shopping experience offering you the highest quality products at terrific prices.

Your business is important to us and we will always do what is right to resolve any problems, treat you fairly, and do everything in our power to earn your trust and future business.

For over 80 years, "Service for the distance" is not merely a slogan at Powerstride Battery, but a promise of service, quality, and excellence.

Powerstride Battery is your one-stop source for all your battery and battery accessory needs.

We are available to help you by phone TOLL FREE at (877) 576-9379 Monday - Friday from 7:30am to 5p.m. Pacific Time.
---
Powerstride Battery
www.powerstridebattery.com
(951) 273-2200
122 Enterprise Court Map
Corona, CA 92882