MyCorona Premier Listing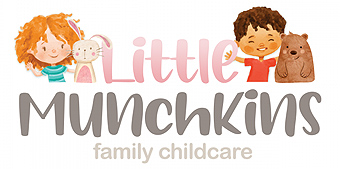 Little Munchkins Family Child Care
License #334820991
www.littlemunchkinsfamilychildcare.com
LittleMunchkinsFamilyChildcare@gmail.com
(909) 319-7768
15 fwy/Temescal Valley area
South Corona, CA 92883

Little Munckins Family Chikdcare's mission is to Provide child care that meets the needs of each child and family in a safe, educational environment while reliable and affordable. To provide a loving , nurturing home away from environment for all children in care. *Promises to work together, play together and learn together.

Welcome to Little Munchkins Family Childcare/Preschool. We are located near Dos Lagos in South Corona. We offer all day daycare and preschool. My home is a home away from home atmosphere, where your child will feel loved and safe. They will learn and have fun in a safe, clean place where there is lots of laughter and exploring new adventures.

We believe children learn best through play. My program encourages free play, but at the same time I believe in routine and structure. My program allows the children to feel loved and welcomed, while also teaching proper manners, kindergarten prep skills, social skills, independence, and sharing with their friends. They will learn to write and spell their name, colors, shapes, number (not only to count, but also recognize the number) recognition of the alphabet and their phonetic sounds and much more.
We cater kids from 6 weeks old up to Preschool age.




Contact Antoinette to learn more about our services and schedule a tour and interview at (909) 319-7768.

www.littlemunchkinsfamilychildcare.com
LittleMunchkinsFamilyChildcare@gmail.com
(909) 319-7768

Little Munchkins Family Child Care
"Your child  is our  main priority"
License #334820991
15 fwy/Temescal Valley area
South Corona, CA 92883
---
Little Munchkins Family Child Care
License #334820991
www.littlemunchkinsfamilychildcare.com
LittleMunchkinsFamilyChildcare@gmail.com
(909) 319-7768
15 fwy/Temescal Valley area
South Corona, CA 92883

Little Feathers
License# 334840532
www.LittleFeathers.net
(951) 603-0872
22904 Zinnia circle
Corona, CA 92883

Velasquez Family Child Care
License #334816049
martha1071@Yahoo.com
(951) 340-9827
6th Street Close To 91 FWY
Corona, CA 92882

Celebration Christian Child Care
License # 334811368
(951) 444-9149
Historic District of Corona
Corona, CA 92882

Countryside Montessori Center
(951) 340-2821
2266 Griffin Way Map
Corona, CA 92879

Gumdropkids Family Child Care
License# 334840055i
(951) 893-1736
South Corona Eagle Glen Area
Corona, CA 92883

Halos Childcare
License# 334843740
(951) 337-8187
Between Dos Lagos and Glen Ivy
Temescal Valley, CA 92883

Harris Family Child-Care
(909) 518-8744
Fullerton & Foothill Pkwy
Corona, CA 92881

KidsPark
(951) 520-8900
280 Teller Street Map
Suite #170
Corona, CA 92879

KinderCare Learning Center
(951) 371-9346
1080 HighGrove Street Map
Corona, CA 92882

KinderCare Learning Center
(951) 898-5677
1655 Hidden Valley Parkway Map
Corona, CA 92879

Little Einstein Preschool
License # 334840577
(951) 847-7703
Sierra Del Oro Area
Corona, CA 92882

Munoz Family Day Care
License# 334801243
(951) 681-7584
Cross Streets Etiwanda and Bellegraves
Mira-Loma, CA 91752

My Sprout House
LIC #334845340
(714) 715-5014
Childcare at Dos Lagos
Corona, CA 92883

Ready Set Grow
License #334818895
(951) 735-4667
Eastvale Area
Corona, CA 92880

Susie's Childcare
License# 334806916
(951) 808 2955
McKinley / Magnolia Area
Corona, CA 92879

Tulip Blossoms Child Care, Inc
License # 334843376
(951) 818-1254
Temescal Valley Area
Corona, CA 92883